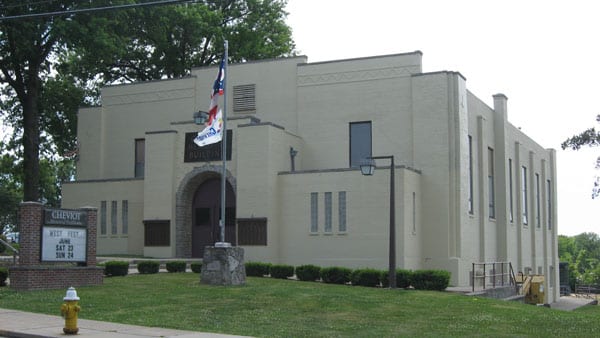 Affordable HVAC Services in Cheviot, OH
Our team at Blue Ash Furnace & Air Conditioning proudly serves homeowners throughout Cheviot, OH, and surrounding areas. We strive to provide the absolute highest level of customer service possible at the most competitive and affordable prices in the market. For each and every customer we serve, day in and day out, we strive to provide our Five Star Experience each and every time.
If you reside in Cheviot and need professional Heating, Cooling, or Indoor Air Quality services from a reputable contractor, we would be honored to help you by providing any of our premium HVAC services at the most affordable prices. Need emergency heating or cooling services? Give us a call. Is your AC blowing warm air? Is your furnace not warming your home? Need a smart thermostat upgrade or a humidifier installation? Give us a call today at (513) 216-5664. Or, to speed the process along, you can also schedule an appointment online now!
Above all else, your satisfaction is guaranteed! We encourage you to Experience the Difference!

Heating Services

Cooling Services

Indoor Air Quality Services
Located in west-central Hamilton County, the City of Cheviot has a population of 8,200 people. It is a suburb of Cincinnati. Cheviot was laid out in March of 1818 by a Scottish immigrant named John Craig, who named the town after Chevoit Hills in his native southern Scotland.
The town was incorporated as a village in 1901, and a city in 1931.
The city of Cheviot is home to much of the same German-American and other ethnic cultures that inhabit the surrounding Cincinnati area. It is known in the region for its annual Harvest Home Fair. Since about 1855, the fair has been held each year on the weekend after Labor Day. In 2002, the city incorporated the West Fest Street Festival, which has steadily grown in popularity since. The annual event features local food, various booths/activities, children's rides, and live music. Cheviot is often recognized by locals as "The Heart of The West Side" (of Cincinnati) because of its culture, which is described as urban yet small-town and friendly. The city features a concentrated variety of small pubs and businesses along its main thoroughfares. It is part of the Cincinnati Public School district.
We're the Top Choice for HVAC Services in Cheviot, OH!
For Cheviot homeowners looking to stay cool during Ohio's hottest months, we have around-the-clock emergency AC repair service (365 days a year) as well as affordable AC installation and air conditioning system replacement. In the cold months of the year here in Ohio, we also have local emergency furnace repair with people available around the clock, heat pump repair, and furnace installation and heating system replacement. We service all types, makes and models of HVAC equipment.
In addition to HVAC system repairs and installations, for residents looking to get the most out of their system and save money on energy bills, we provide AC maintenance and furnace maintenance year-round on all varieties of home heating and cooling systems, or any HVAC system for that matter. Experts and HVAC manufacturers strongly recommend homeowners take advantage of routine seasonal HVAC maintenance regularly, prior to the commencement of each and every season of usage, to extend lifespans, increase efficiency and prevent breakdowns.
In any case, our HVAC service vehicles and installation vans stay fully stocked, outfitted with all sorts of high-quality, innovative HVAC equipment, parts, and tools. This includes a wide range of HEPA filters, furnace filters, AC filters, and all sorts of other parts. At our warehouse and shop, we stay up-to-date with all the latest technology, including smart thermostats and programmable thermostats, which cost less than you'd think and yet pay for themselves quickly with added convenience and energy savings. We also repair AC compressors and AC fans, in addition to recharging AC refrigerant levels when required.
Finally, if you're looking to improve your home's Indoor Air Quality, we also offer a whole line of products that include humidifiers, dehumidifiers, air purifiers, UV lights, and special air filters. This is in addition to the air duct cleaning service we provide, for those residents who suspect their ductwork might need a professional hand.
So if you are asking yourself "Why is my AC not working?" or "Why is my furnace not working?," or searching for the "best HVAC contractor in near me," or any other question related to anything HVAC, we have the answers and we would be happy to send a friendly technician over to get your system back to its best.