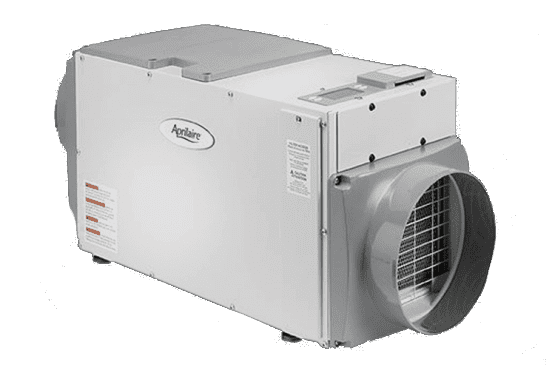 Affordable Dehumidifier Solutions in Blue Ash, OH
For those especially muggy months of summer, investing in a dehumidifier is the most effective way to lower humidity levels beyond what our A/C can do. This helps sustain optimal health and/or comfort when the A/C doesn't do enough or humidity causes breathing or other problems. Additionally, dehumidifiers can remove musty smells lingering in a home and prevent mildew and mold development by removing the excess moisture from the air.
Experts say the relative level of humidity of a home should be maintained between 30 and 50 percent. If it becomes higher than 50 percent, it can make a home feel uncomfortable and make the air unhealthy. Not to mention this can cause your AC system problems and aggravate asthma problems and allergies. In any case, investing in a whole-house dehumidifier improves a home's Indoor Air Quality, especially during the summer.
Give the experts at Blue Ash Furnace & Air Conditioning for your Dehumidifier needs in Blue Ash, OH! We'd be happy to help find a solution for you.
Dehumidifier Services in Blue Ash, OH
Top 3 Benefits of a Dehumidifier
If your humidity level is too high, like during the summer, your home is at risk for problems like mildew and mold and microbes. When humidity is too low, like during the summer, you become susceptible to static electricity, wood damage in the home and health issues like dry skin, and bloody noses, etc.
Controls moisture levels
Moisture can build up, causing mildew and mold to form, as well as warping and deterioration. Even furniture can be damaged from long-term humidity and high moisture. Ironically, homes that are well-sealed for energy efficiency can have some of the worst problems because of decreased air circulation. If you notice paint or wallpaper peeling, unusual stains, or a musty or moldy odor, you may need a dehumidifier to help prevent additional damage.
Reduces pest problems
Allergens aren't the only unwelcome things that like humidity. Many pests, such as spiders and roaches, gravitate to moist environments. If you've noticed some creepy crawly guests sharing your space, a dehumidifier may help discourage their visits. Pay attention to the rooms where you spot the most pest activity, and if they are rooms where water is present, or humidity is high, you may have found the root of the problem.
Helps with allergies
Many allergens and allergy triggers, such as dust mites, mold, and mildew, favor humid environments. Rooms where water is used or that contain poor air circulation, like bathrooms, laundry rooms, and basements, may be especially prone to harboring allergy-causing substances, which can spread throughout a house. A dehumidifier can help decrease the moisture that supports allergen growth, improve air quality, and prevent some types of bacteria and virus growth.
Blue Ash Furnace & Air Conditioning
Signs of Poor Indoor Air Quality
If you are trying to determine if you have an air quality problem in your home, keep in mind that you can usually get an idea of the quality of air in a dwelling by looking closely at the health of everyone who resides within, those who have to breathe the air day in and day out.
Here's a quick guide to help homeowners determine if they have poor Indoor Air Quality:

MILDEW GROWTH AND MOLD
When a dwelling has higher than normal levels of humidity over any period of time, watch out, as these conditions are ideal for the growth and development of mold and mildew, and the likes. If the home has high humidity and lacks proper air circulation and filtration, it worsens if these things pop up. Mold and mildew can lead to serious health problems. 

UNEVEN TEMPERATURE LEVELS
If your residence has uneven temperature levels or areas that are often too warm or too cold, this is another sign of an indoor air quality problem. Anytime an HVAC system fails to properly maintain humidity or temperature levels evenly throughout a dwelling, the home's indoor air quality is compromised as a result as well and it should be taken care of before it blossoms into other problems that can be more expensive.

STRANGE ODORS OR UNUSUAL SMELLS
Sometimes, these types of odors emanate from mildew or mold growth, in which case they need to be addressed immediately. Other smells could indicate some kind of pest or rodent infestation, which should be taken care of as soon as possible as well. Other odors are clear indications of chemicals in the air, or decomposing materials, dirt, dust, or some kind of debris on your surfaces somewhere inside.

ALLERGY SYMPTOMS
Generally speaking, allergy symptoms are the body's response to dust, dirt, pollen, and other pollutants in a home's air supply. Usually, tese types of particles tend to be more concentrated in enclosed areas like residential settings, as opposed to outdoor settings where the air is fresh and cleaned by nature. Because residential dwellings are so tightly insulated to keep the warm and cool air from escaping, allergy symptoms often become worse inside. If you are struggling with allergy symptoms, you should call us to talk about ways to improve your Indoor Air Quality.
Need Emergency Services?
We make ourselves readily available after regular business hours, on holidays, and on weekends when other HVAC contractors are closed for business. We're here for you 24/7, 365!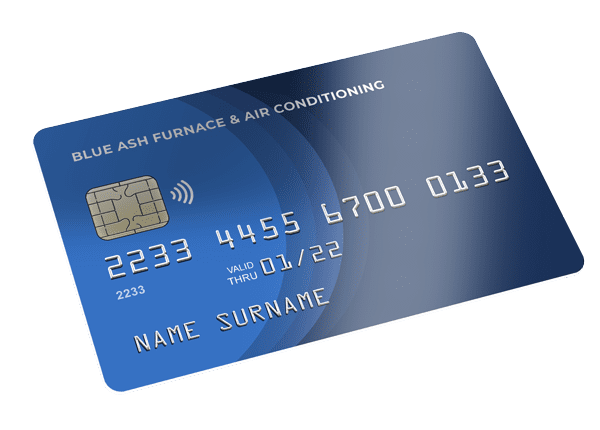 Get It Today with HVAC Financing
If you're looking for financial assistance in upgrading your home's HVAC system or covering the cost of repairs, we encourage you to consider our financing options! Blue Ash Furnace & Air Conditioning has joined forces with Wells Fargo Bank to make a credit card available to help our customers. We also offer special online deals on our HVAC services in Blue Ash, OH.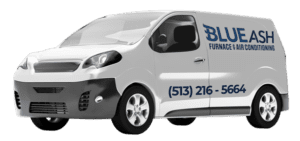 Affordable. Accurate. Advanced
Choose Blue Ash Furnace & Air Conditioning
We offer the highest quality services and cutting-edge products at the most competitive price rates in the local market, with convenient financing options and online deals with customer satisfaction guaranteed, we hope you realize that we want what's best for your home, as our valued customer. We've always held firmly to the belief that good business must be a win-win for all.
Experienced Technicians
The men and women who wear our badge are NATE-Certified with years of hands-on experience.
Friendly Customer Support