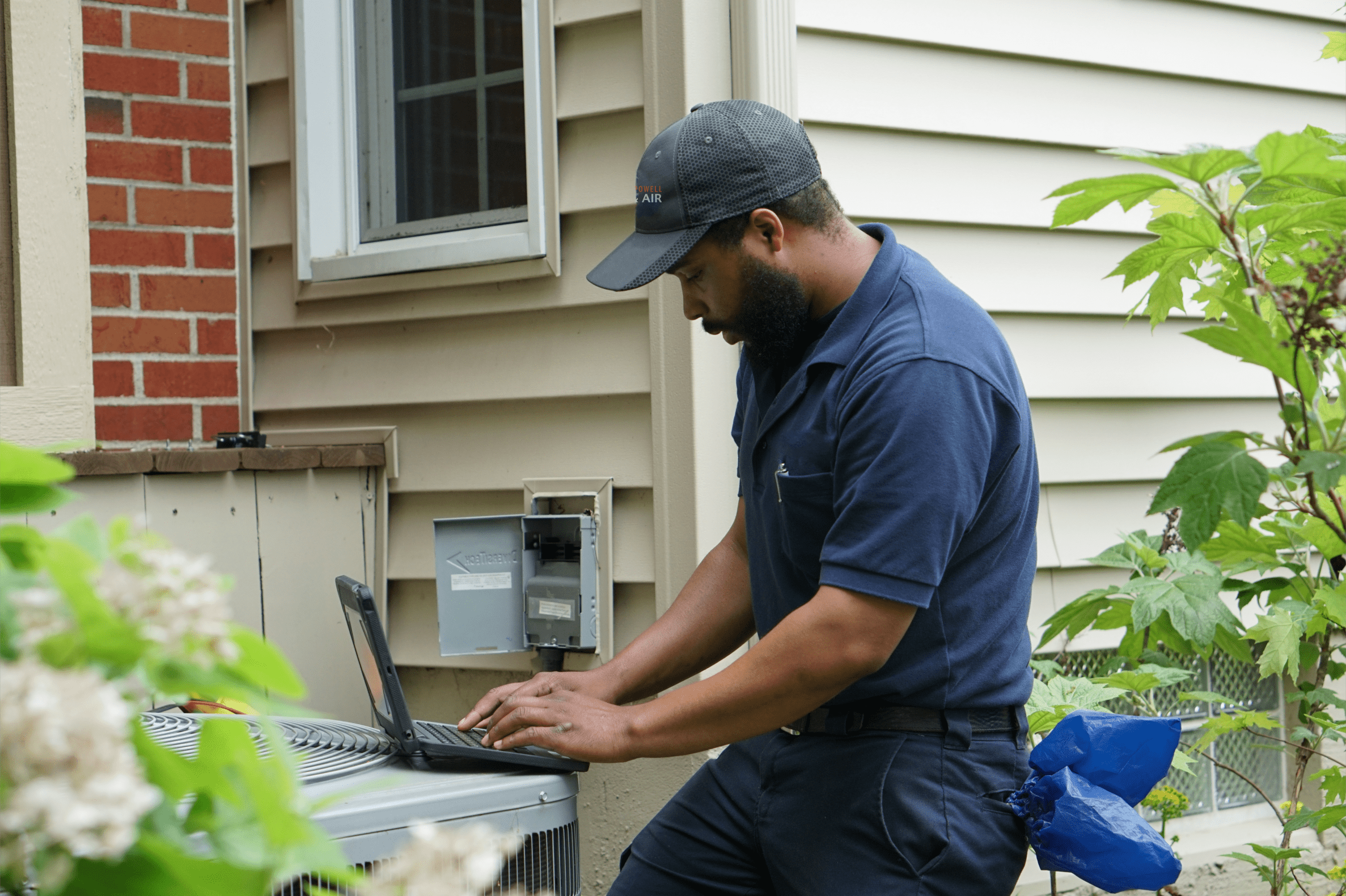 Affordable Heat Pump Solutions in Blue Ash, OH
Residential HVAC systems usually have two units for climate control. For the hot months of summer, homeowners have an air conditioning system. And, for the colder months of the year, they have a heating system of some kind. Nevertheless, in addition to this dual style system, there is another option homeowners are taking advantage of more and more that combines air conditioning and heating for year-round use in a single unit. What are we talking about? Heat pumps, of course.
Heat pumps are forced-air systems that are centralized and provide heated and cooled air. Because they can be used year-round and are known for lower energy consumption, heat pumps are a great option for those who need a different form of climate control. In general, heat pumps are ideal for older homes, heating and cooling specific rooms, homes without existing ductwork, and home with higher energy consumption.



Blue Ash Furnace & Air Conditioning
A heat pump is part of a heating and cooling system and is installed outside your home.  Like an air conditioner, it can cool your home, but it's also capable of providing heat.
Here are some frequently asked questions about heat pumps to help homeowners decide if it will work for their needs:

How Does a Heat Pump Heat and Cool a home?
Heat pumps don't create heat. They redistribute heat from the air or ground and use a refrigerant circulating between the indoor fan coil (air handler) unit and the outdoor compressor to transfer the heat. In cooling mode, a heat pump absorbs heat inside your home and releases it outdoors. The heat pump absorbs heat from the ground or outside air (even cold air) and releases it indoors in heating mode.

WHAT TYPES OF HEAT PUMPS ARE THERE?
The two most common types of heat pumps are air-source and ground-source. Air-source heat pumps transfer heat between indoor air and outdoor air and is more popular for residential heating and cooling.
Ground-source heat pumps sometimes called geothermal heat pumps, transfer heat between the air inside your home and the ground outside. These are more expensive to install but are typically more efficient and have a lower operating cost due to the ground temperature's consistency throughout the year.

WHERE DO HEAT PUMPS WORK BEST?
Heat pumps are more common in milder climates, where the temperature does not typically drop below freezing. In colder regions, heat pumps can also be combined with furnaces for energy-efficient heating on all but the coldest days. When the temperature outside drops too low for the heat pump to operate effectively, the system will instead use the furnace to generate heat. This kind of system is often called a dual fuel system – it is very energy-efficient and cost-effective.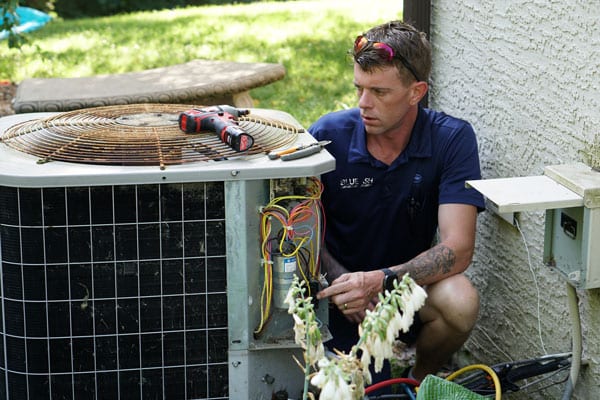 Heat Pump Repair in Blue Ash, OH
We Can Repair Your Heat Pump!
Is your heat pump acting up, non-responsive, or making too much noise? Our experienced team of professionals can replenish the air you need. We repair all makes and models, and we will never try to sell you a service that you don't need. Our technicians are honest and hard-working, and we're always transparent and fair about the work we do.
Unsure what's wrong with your HVAC system? Don't live in discomfort. Let a skilled Blue Ash technician perform a Diagnostic Service Call. We'll run tests and determine what's going on with your system.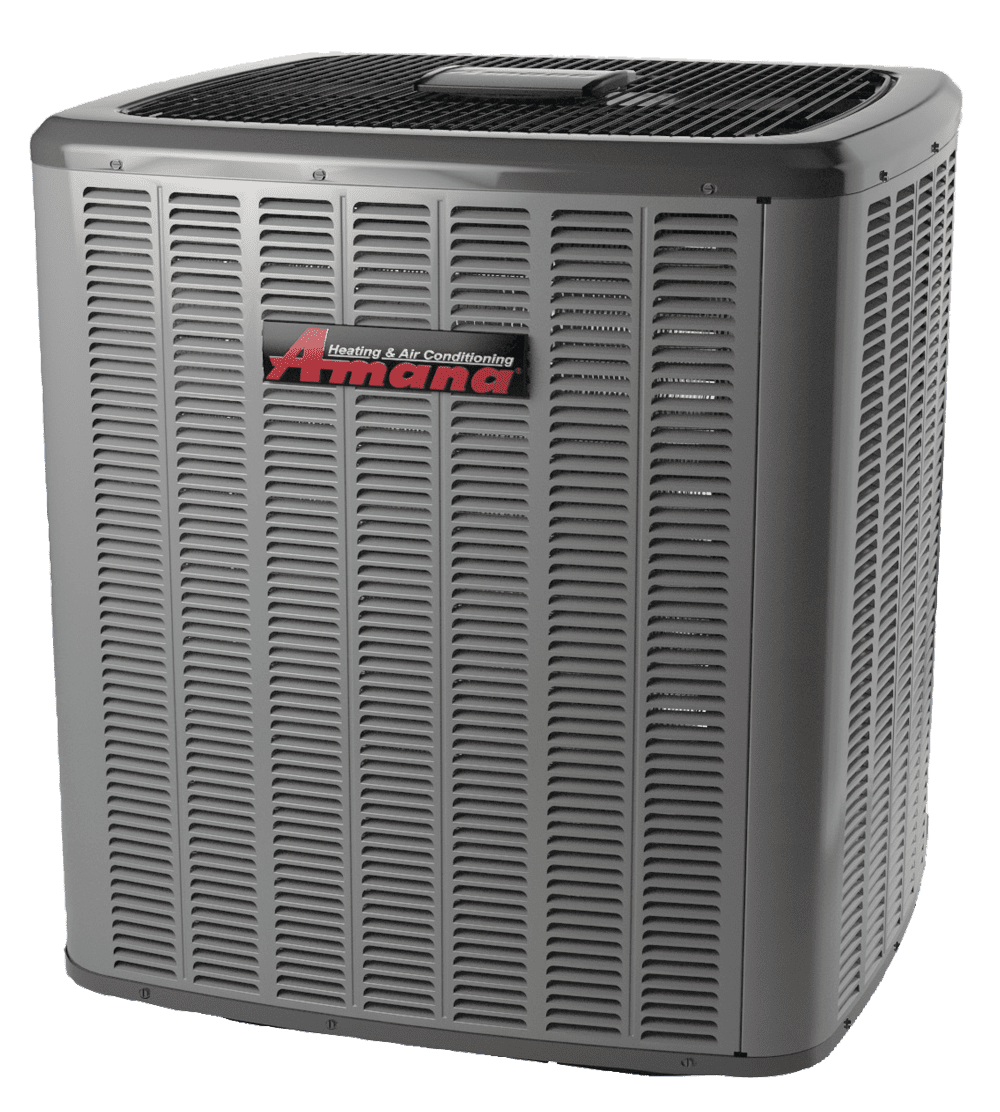 Heat Pump Installation & Replacement in Blue Ash, OH
Find the Perfect Unit for Your Home
Blue Ash Furnace & Air Conditioning is an authorized Amana® dealer. If you're looking for a new heat pump system for your residence, we'd be happy to set you up with an efficient Amana® system, or a system from a number of other brands we have available! We make the entire installation process a breeze for our customers.
Emergency HVAC Services in Blue Ash, OH
When your HVAC system gives out, you need a reliable, local HVAC contractor to get the problem solved.  At Blue Ash Furnace & Air Conditioning, we understand just how unexpectedly your home heating and cooling equipment can breakdown. As part of our Customer Satisfaction Guarantee, we make ourselves readily available after regular business hours, on holidays, and on weekends, when other HVAC contractors are closed for business. We're here for you 24/7, 365! If your furnace isn't heating, or your A/C isn't cooling, don't live in discomfort a minute longer. Call your local experts in Blue Ash, OH, today!
Need Emergency Services?
We make ourselves readily available after regular business hours, on holidays, and on weekends when other HVAC contractors are closed for business. We're here for you 24/7, 365!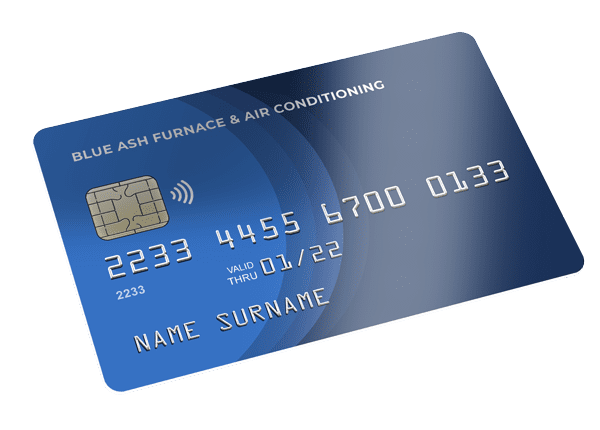 Get It Today with HVAC Financing
If you're looking for financial assistance in upgrading your home's HVAC system or covering the cost of repairs, we encourage you to consider our financing options! Blue Ash Furnace & Air Conditioning has joined forces with Wells Fargo Bank to make a credit card available to help our customers. We also offer special online deals on our HVAC services in Blue Ash, OH.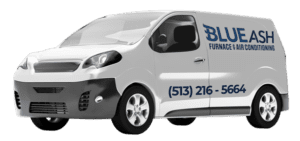 Affordable. Accurate. Advanced
Choose Blue Ash Furnace & Air Conditioning
We offer the highest quality services and cutting-edge products at the most competitive price rates in the local market, with convenient financing options and online deals with customer satisfaction guaranteed, we hope you realize that we want what's best for your home, as our valued customer. We've always held firmly to the belief that good business must be a win-win for all.
Experienced Technicians
The men and women who wear our badge are NATE-Certified with years of hands-on experience.
Friendly Customer Support