Heat pump Installation & Replacement
Affordable Heat Pump Maintenance Solutions in Blue Ash, OH
Whether it's the cold weather of winter or Ohio's scorching summer heat, our beloved heat pumps endure outdoors in the most temperatures year-round — performing faithfully to keep us comfortable day and night. Because of this, Blue Ash area residents who own heat pumps depend on their systems. To guarantee your Southwest Ohio area home's heat pump continues to thrive with peak performance, and to help you save hard-earned cash to prolong its lifespan, there really is no substitute for seasonal maintenance performed regularly by a local professional technician that knows their heat pumps.
Being regular and on time with maintenance every year enables this heating and cooling system to operate like it should, which is smoothly and far more efficient for far longer. Ultimately, this service will reduce if not eliminate the surprised need for repairs. All this enables you to enjoy a more comfortable – and far less expensive – heat pump experience all year long. Trust the experts at Blue Ash Furnace & Air Conditioning for your heat pump maintenance!
Blue Ash Furnace & Air Conditioning
3 Benefits of Heat Pump Maintenance
Heat pumps, like air conditioners, require proper airflow through an indoor and outdoor coil to generate that year-round comfort we pay for and deserve. Making sure its equipment and parts stay clean and gets regular maintenance helps you avoid expensive and inconvenient heat pump repair bills. Here are 3 Benefits of Heat Pump Maintenance:

Lowers Energy Costs
After years of constantly pumping out air to provide comfort, the strain of operation adds up year after year with wear and tear on equipment. Additionally, dirt and dust start to build up around various parts, and efficiency is weakened as they need more fuel or power than before to keep up with temperature settings.

Prolongs system Lifespan
During a maintenance appointment, we recharge refrigerant levels, which enable the unit to perform like it's supposed to. Heat pumps that are low on the refrigerant struggle to maintain temperatures, which can cause damage to the compressor; We clean coils and we replace air filters to promote proper airflow, preventing wear and tear on the system; We can make minor repairs found during the visit at a reduced cost, as opposed to costing more when done on an emergency basis when the unit goes down.

Peace of Mind
Heat pumps that aren't regularly maintained by a professional are prone to malfunctioning, which usually happens at the worst times or when you least expect it — when the system is working its hardest, which is when it's most needed. Because paying for replacement parts and labor tends to cost more during emergency situations, having your heat pump tuned-up on schedule helps you avoid these unexpected costs and save more money in the big picture. You can enjoy peace of mind with greater energy efficiency, which equates to money savings over time. Moreover, all of this prolongs your heat pump's life expectancy, enabling you to reap a much greater return on your HVAC investment because you won't need to have it replaced as soon as you would have if you'd overlooked or neglected this all-too necessary maintenance.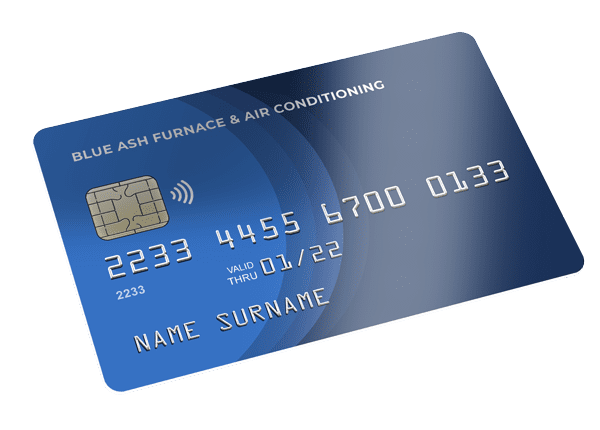 Get It Today with HVAC Financing
If you're looking for financial assistance in upgrading your home's HVAC system or covering the cost of repairs, we encourage you to consider our financing options! Blue Ash Furnace & Air Conditioning has joined forces with Wells Fargo Bank to make a credit card available to help our customers. We also offer special online deals on our HVAC services in Blue Ash, OH.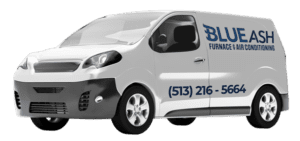 Affordable. Accurate. Advanced
Choose Blue Ash Furnace & Air Conditioning
We offer the highest quality services and cutting-edge products at the most competitive price rates in the local market, with convenient financing options and online deals with customer satisfaction guaranteed, we hope you realize that we want what's best for your home, as our valued customer. We've always held firmly to the belief that good business must be a win-win for all.
Experienced Technicians
The men and women who wear our badge are NATE-Certified with years of hands-on experience.
Friendly Customer Support