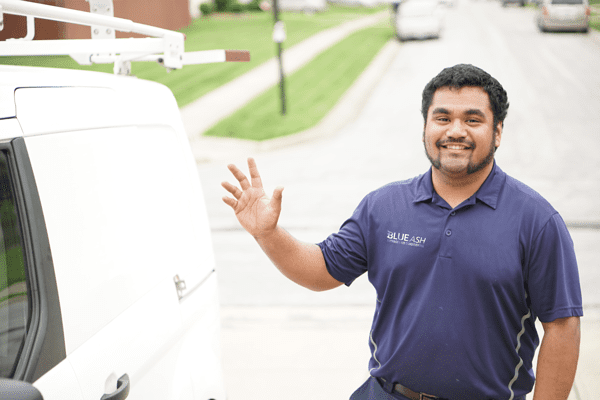 Emergency HVAC Solutions in Blue Ash, OH
If you find yourself in a pinch without service, stay calm, knowing your friends at Blue Ash Furnace & Air Conditioning provide emergency services 24-hours a day, 365 days a year, including weekends and holidays. We service, install and repair all types of Heating, Cooling, and Indoor Air Quality equipment using the best diagnostic equipment with the latest technology and the industry's finest tools.
Because we have families of our own, we understand how frustrating it can be to have a furnace go out on the first cold night of winter, or to have your A/C blow warm air when it's hot outside – especially with small children, elderly family members, or pets. When other HVAC contractors are closed, we're open for business! Just give us a call – or schedule online now!
HVAC Repair in Blue Ash, OH
Schedule a Service Call
Not sure what's wrong with your heating or cooling equipment and you'd like a professional HVAC technician to take a look? We'd be happy to examine your system and answer any questions you have about repair or replacement. Schedule a Service Call with us today!

10% off Service Call
Book Now
Emergency HVAC Services in Blue Ash, OH
What Qualifies as a Heating or Cooling Emergency
Blue Ash Furnace & Air Conditioning is here for you! We offer our emergency services because we care about your comfort. However, we want to be clear about what is considered an HVAC emergency vs. something that we'd schedule a regular appointment for. We've created a quick guide to help determine if your situation justifies emergency action:
System Failure
If you and your family are suffering from the loss of heat or cool air due to a non-function heating or cooling system, call us right away for emergency repair and get your home back within the comfort levels you need. After all, this is the main reason why we offer this service!
Safety Concerns
If a system is leaking refrigerant, gas, smoke, or is sparking, these are all obvious signs of an issue and raise safety concerns. Call us right away if you're concerned about the safety of your home. If you're experiencing a gas leak, call your local gas company or fire department immediately.
Unusual Sounds
It's typical for a furnace or air conditioner to make some faint noises. However, your equipment shouldn't be making loud crashing or banging noises or strange sounds (the difference is fairly obvious). Call for assistance at the first signs of this.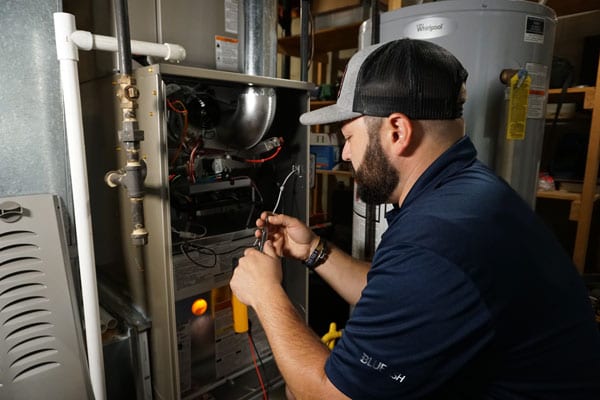 Heating Services in Blue Ash, OH
Get the Heat You Need
Have you lost heat in your Hamilton County Area home? Are you considering replacing a furnace or home heating unit and needing a furnace installation company that's trustworthy and affordable? No matter what your residential heating equipment needs might be, no matter what type of furnace you have — we at Blue Ash Furnace & Air Conditioning are the right team to call. We offer our help with any HVAC equipment problems — whether it be emergency furnace repairs, furnace installation, a furnace tune-up, and/or preventative maintenance.
Cooling Services in Blue Ash, OH
Keeping it Cool
No matter what your residential cooling system needs might be, we at Blue Ash Furnace & Air Conditioning help local homeowners like you with all varieties of A/C problems. We offer all types of solutions to keep your summer refuge a cool place out of Ohio's summer heat. We offer emergency A/C repairs, A/C unit installation, AC tune-ups, and seasonal maintenance. No matter what your budget, we have the most superior home cooling equipment products at the most affordable prices in the local market.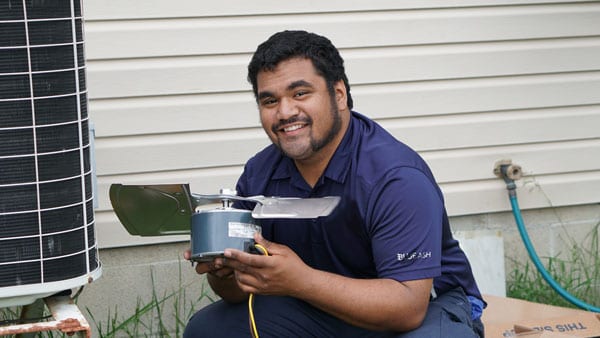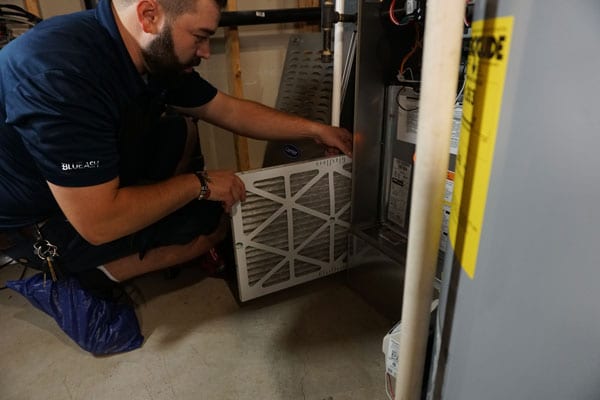 Indoor Air Quality Services in Blue Ash, OH
Breathe Cleaner, Healthier Air
To ensure health and well-being, more and more homeowners are taking steps to ensure their homes have optimal indoor air quality in addition to keeping up on their comfort systems. Embracing this growing trend and realizing how it's interwoven with home heating and cooling products and services, we at Blue Ash Furnace & Air Conditioning offer a wide range of Indoor Air Quality products and services to help our customers keep the air they breathe free of airborne pollutants and microscopic particles and microbes such as mold, viruses, bacteria, germs, dust, and other airborne contaminants.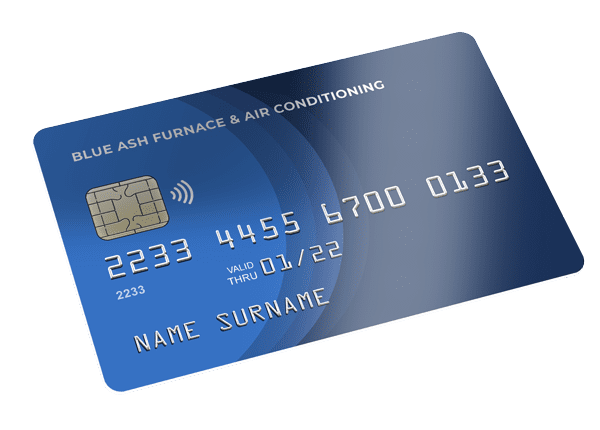 Get It Today with HVAC Financing
If you're looking for financial assistance in upgrading your home's HVAC system or covering the cost of repairs, we encourage you to consider our financing options! Blue Ash Furnace & Air Conditioning has joined forces with Wells Fargo Bank to make a credit card available to help our customers. We also offer special online deals on our HVAC services in Blue Ash, OH.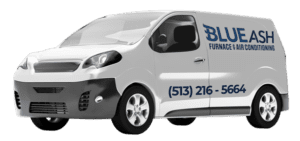 Affordable. Accurate. Advanced
Choose Blue Ash Furnace & Air Conditioning
We offer the highest quality services and cutting-edge products at the most competitive price rates in the local market, with convenient financing options and online deals with customer satisfaction guaranteed, we hope you realize that we want what's best for your home, as our valued customer. We've always held firmly to the belief that good business must be a win-win for all.
Experienced Technicians
The men and women who wear our badge are NATE-Certified with years of hands-on experience.
Friendly Customer Support