A/C Installation & Replacement
Affordable Air Conditioner Repair Solutions in Blue Ash, OH
When a residential A/C unit breaks down, unfortunately, it tends to come as a surprise. Fortunately, however, our team here at Blue Ash Furnace & Air Conditioning is always available, with someone standing by 24-hours a day, 365 days a year, including weekends and holidays. Because of this, we are always happy to help, and we hope you'll give us a call so we can resolve your home cooling dilemma and restore your home refuge from the summer heat in no time.
Whether your air conditioner hasn't been cooling your home like it used to like you need it to stay comfortable during Ohio's hot months of summer, or whether it's acting funny, making strange noises, or giving off strange smells — you must call a professional team like ours before things go from bad to worse.
Whenever a homeowner calls us, we Blue Ash Furnace & Air Conditioning make it our mission to act fast, to restore your home comfort system the right way at the most reasonable cost to you possible.
AC Repair in Blue Ash, OH
Schedule a Service Call
Not sure what your air conditioning system needs to get back in working order to keep your home comfortable and cool? Schedule a Service Call today! We can also help you determine if your system needs replacement. Trust the experts at Blue Ash Furnace & Air Conditioning!

10% off Service Call
Book Now
Blue Ash Furnace & Air Conditioning
Top 4 Air Conditioner Problems
If your A/C unit is starting to act up, you're probably wondering if the issue warrants repair. We've put together a list of the Top 4 Air Conditioner Problems:

Frequent Cycles
Your air conditioner should go through relatively routine cooling cycles, no matter the weather. While you can expect your cooling system to turn on more frequently on the hottest days of summer, it shouldn't cycle on and off constantly. If you notice frequent cycles, contact our team of cooling experts. A quick air conditioner tune-up may resolve frequent cycling. But it may also signal that you need a new air conditioner.

Unusual Noises
Most air conditioners make low-level noise as they start up and shut down. But loud, sudden or unusual noises can signal big problems with your cooling system.
Rattling or buzzing noises can indicate a loose part, while whistling or grinding noises can signal something more serious. This type of issue won't typically go away on its own, so a professional tune-up is essential. Our team will find the source of the problem and recommend a solution that will keep your family cool and comfortable all season long.

Warm Air
When you feel warm air blowing out of your home's vents, check the thermostat. Make sure it's switched to cooling mode, and set it lower than your home's current temperature. If your vents still blow warm air, restricted airflow or a compressor issue may be to blame.

Water Leaks
Your air conditioner relies on refrigerant to cool your home and may produce condensation as it operates. Neither of these liquids should accumulate or leak into your home, though.
Pooled water or an active leak around your air conditioner is an important sign that your cooling system isn't running properly. Don't wait to call our air conditioning service technicians. Leaks can quickly damage your home and may even lead to serious structural issues.
Need Emergency Services?
We make ourselves readily available after regular business hours, on holidays, and on weekends when other HVAC contractors are closed for business. We're here for you 24/7, 365!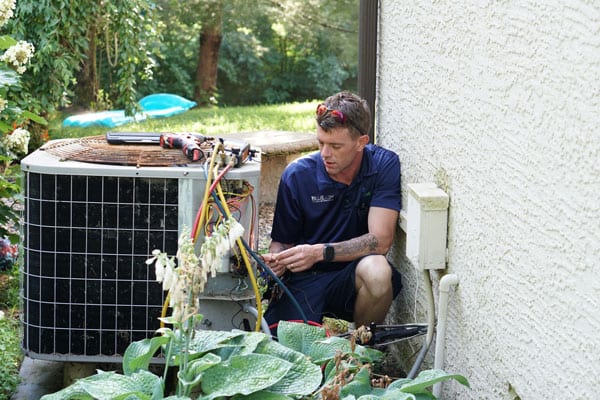 AC Repair in Blue Ash, OH
We Can Repair Your Air Conditioner!
Over the years, through our parent company, we've helped countless homeowners with all sorts of different types of A/C problems. In all these years of experience, we've found that most AC breakdowns can be corrected rather fast with fairly inexpensive work. Because of this, whenever a homeowner calls us, our friendly HVAC technicians respond promptly to assess the problem and perform accurate diagnostics. Once we pinpoint exactly what's going on, we discuss it with the customer along with all their options. Depending on their decision from there, we perform the necessary air conditioning repairs the same day, on the spot. Remember, we use only the highest quality tools and products, keeping a wide range of the most common AC system parts in our service vehicles at all times. Moreover, we also use all the latest tools, diagnostic equipment and technology.
In any case, no matter what sort of AC problem we encounter day in and day out, we can usually have the unit back online in no time. Moreover, we make the entire process as positive an experience as possible! We offer fast, friendly, fair-priced AC service you can trust and count on every time. Add this to our customer satisfaction guarantee, which we back with action, and it's hard to see how a homeowner could go wrong with contacting our team the first time.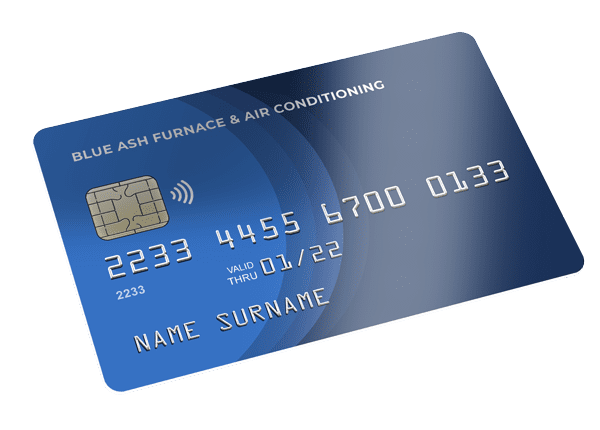 Get It Today with HVAC Financing
If you're looking for financial assistance in upgrading your home's HVAC system or covering the cost of repairs, we encourage you to consider our financing options! Blue Ash Furnace & Air Conditioning has joined forces with Wells Fargo Bank to make a credit card available to help our customers. We also offer special online deals on our HVAC services in Blue Ash, OH.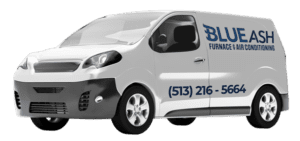 Affordable. Accurate. Advanced
Choose Blue Ash Furnace & Air Conditioning
We offer the highest quality services and cutting-edge products at the most competitive price rates in the local market, with convenient financing options and online deals with customer satisfaction guaranteed, we hope you realize that we want what's best for your home, as our valued customer. We've always held firmly to the belief that good business must be a win-win for all.
Experienced Technicians
The men and women who wear our badge are NATE-Certified with years of hands-on experience.
Friendly Customer Support