A/C Installation & Replacement
Affordable Air Conditioner Installation & Replacement Solutions in Blue Ash, OH
Are you thinking about having your central air conditioning unit replaced, or having a new home cooling system installed in the near future? With a wealth of information out there these days online, and so many different HVAC contractors making so many different offers with different price rates, it isn't hard for a homeowner to find themselves lost in all of it.
Without the right know-how and experience, AC installation can quickly become an extremely expensive mess that ends up being far more than a novice repair person bargained for. Anytime it comes to conducting something as technical as A/C installation, even a more experienced unlicensed handyman runs the risk of doing something that could cost thousands of dollars more to replace or correct, or damaging something that costs a small fortune to fix. Trust the experts at Blue Ash Furnace & Air Conditioning!
Blue Ash Furnace & Air Conditioning
4 Common Types of Air Conditioners
If you're a Blue Ash homeowner considering replacing your current cooling system, you may be overwhelmed with the amount of information out there. Here, we highlight 4 Common Types of Air Conditioners:

Split systems
Of all the various styles of air conditioning systems, split systems are the most common. We use the term "split" because this style of system has parts both outside the home and inside. The portion in the home is called the air handler. Air handlers house the blower and evaporator coil. The component that's outside the home is what people usually regard to be the A/C itself. Nonetheless, the outside portion is a metal casing that houses the compressor and condenser coil. The refrigerant lines are connected to the air handler. Homes that have a furnace for central heating, usually have this split system.

Heat pumps
A heat pump is another type of split system. Instead of the usual dual HVAC system, which has an air conditioner and furnace, heat pumps are one system that's used all year. It gives you heat in the winter and cooled air in the summer. Also, similar to the split system, heat pumps utilize an air handler that's located inside the residence, with the actual heat pump casing being outside the home. This outdoor casing resembles a central AC unit and, in fact, it's mistaken for one more often than not. 

Packaged air conditioners
Packaged air conditioners are heat pumps packaged together with an electric air conditioner. Packaged air conditioners are a unit that is usually placed on top of the roof or outside the home or building. They are often popular options for commercial buildings because of their small footprint and installation flexibility.

Ductless mini-split systems
For those looking to keep their home cool without the use of an air duct system, or those who don't have existing ductwork in the home, ductless mini-split systems are popular options. While the other types of A/C equipment require air ducts to transport the air into the home, ductless systems do not. These mini-split systems use an outdoor A/C or heat pump, and they connect to air handling units in the different parts of the residence. Because the air is delivered to each room or each area separately, it results in greater energy efficiency and superior temperature control, and this results in superior comfort and money savings.
Need Emergency Services?
We make ourselves readily available after regular business hours, on holidays, and on weekends when other HVAC contractors are closed for business. We're here for you 24/7, 365!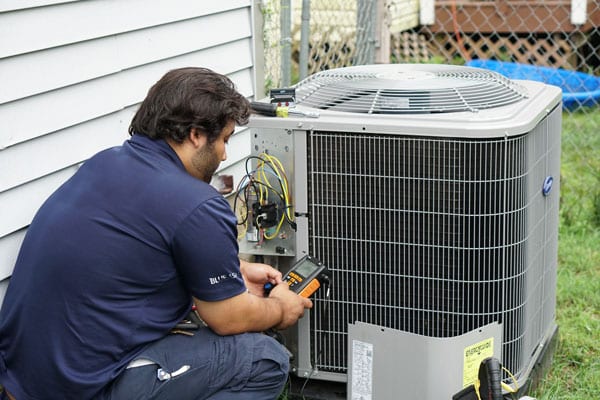 AC Installation in Blue Ash, OH
We'll Get the Job Done Right!
If your air conditioner is older than a few years old, it takes more energy to keep it running, which adds up in energy costs over time. Usually, the cost difference is so much that our customers find it shocking. When this is the case and a homeowner's existing unit is outdated, upgrading to a newer model that's high-efficiency can reduce monthly cooling costs to half of what they were. When this is the case, the new A/C unit quickly pays for itself in savings. In the meantime, while the new equipment is saving you every month on energy costs, the customer gets to enjoy the perks of superior temperature control, in addition to a much "cooler" and smoother running system than before.
Anytime or technicians perform an A/C installation, they are always very careful and mindful to guarantee the customer's new system has the correct S.E.E.R. rating and output. They always guarantee it's the perfect fit for the customer's home according to its exact size. As such, we ensure our customers never again have to pay for costly energy inefficiencies.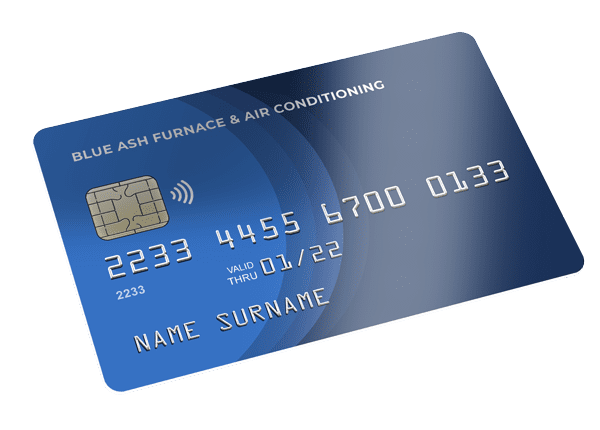 Get It Today with HVAC Financing
If you're looking for financial assistance in upgrading your home's HVAC system or covering the cost of repairs, we encourage you to consider our financing options! Blue Ash Furnace & Air Conditioning has joined forces with Wells Fargo Bank to make a credit card available to help our customers. We also offer special online deals on our HVAC services in Blue Ash, OH.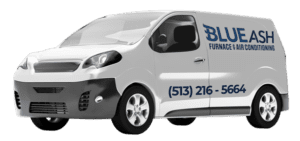 Affordable. Accurate. Advanced
Choose Blue Ash Furnace & Air Conditioning
We offer the highest quality services and cutting-edge products at the most competitive price rates in the local market, with convenient financing options and online deals with customer satisfaction guaranteed, we hope you realize that we want what's best for your home, as our valued customer. We've always held firmly to the belief that good business must be a win-win for all.
Experienced Technicians
The men and women who wear our badge are NATE-Certified with years of hands-on experience.
Friendly Customer Support