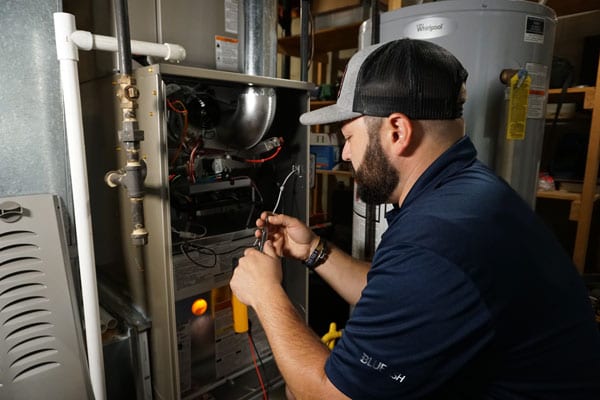 Affordable Heating Solutions in Blue Ash, OH
Have you lost heat in your Hamilton County Area home? Are you looking for an emergency furnace repair technician that's local, fast and reputable? If you're considering the replacement of a furnace or home heating unit and need a heating system installation company that's trustworthy and affordable, you've found the right team at Blue Ash Furnace & Air Conditioning. If you're merely planning to get the most out of your existing heating equipment and save on repair bills and heating costs, hiring a professional to perform seasonal maintenance is the responsible choice.
No matter what your residential heating equipment needs might be, no matter what type of heating system you currently have — we at Blue Ash Furnace & Air Conditioning are the right team to call. We offer our help with any and all problems related to any and all HVAC equipment — whether it be emergency furnace repairs, furnace installation, furnace tune-ups or preventative maintenance. Scheduling heating system services today online now or by giving us a call!



Blue Ash Furnace & Air Conditioning
4 Home Heating Safety Tips
Overall, heating equipment is the second leading cause of U.S. home fires and home fire deaths. December, January, and February are the leading months for home heating fires. We at Blue Ash Furnace & Air Conditioning care about the safety and comfort of your family during the winter.
Here are four tips to keep your household safe from home heating fires this winter:

Inspect your Furnace
Contact a Blue Ash technician to examine your furnace and clean the air ducts. Remember to change your air filter each month during the winter and to remove all flammable material from the area around your furnace.

Use Space Heaters Carefully
According to the U.S. Fire Administration, space heaters are involved in 74 percent of fire-related deaths. The best way to prevent a home fire caused by a space heater is to purchase one with an emergency cut-off. Never leave space heaters unattended! And make sure you place your heater on a flat, level, non-flammable surface such as ceramic tile rather than on a carpet.

Examine Your Fireplace and Chimney
If you have carpeting or wood flooring in front of your fireplace, it's fundamental to use a diffusion screen. A diffusion screen will prevent a flaming log from rolling out of the fireplace or sparks from jumping out to cause a fire. Make sure your chimney doesn't have any cracks. If your chimney does have air leaks, it can change the fireplace's flame and possibly ignite and cause a fire outside the fireplace.

Check your water heater
As your water heater ages, the thermostat and the heating element inside will start to deteriorate, and the flame will become inconsistent. This could cause a flash fire, especially if the water heater is in the garage where it is susceptible to wind or changes in air supply caused by someone opening or closing a door.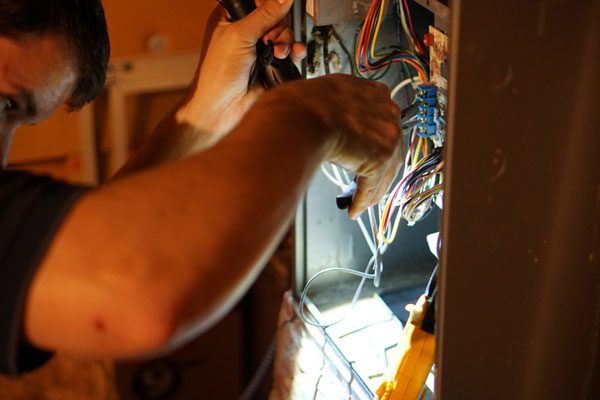 Furnace Repair in Blue Ash, OH
We Can Repair Your Furnace!
Is your furnace acting up, blowing cold air, or making too much noise? Our experienced team of professionals can replenish the heat you need. We repair all makes and models, and we will never try to sell you a service that you don't need. Our technicians are honest and hard-working, and we're always transparent and fair about the work we do.
Unsure what's wrong with your heating system? Don't get stuck in the cold. Let a skilled Blue Ash technician perform a Diagnostic Service Call. We'll run tests and determine what's going on with your system. Learn more about this special offer!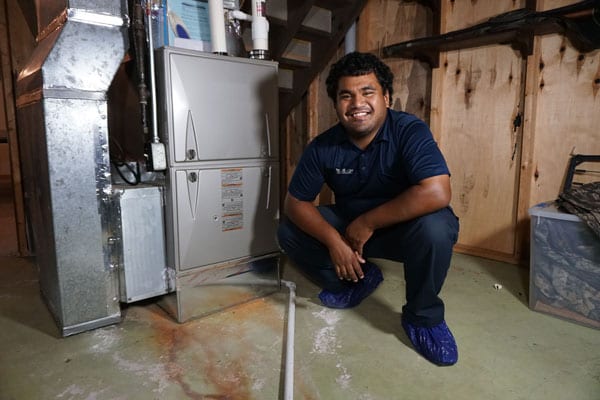 Furnace Installation & Replacement in Blue Ash, OH
Find the Perfect Unit for Your Home
If you're looking for a new heating system for your residence, we'd be happy to set you up with an efficient new heating system from a number of trusted manufacturers we have available! We make the entire installation process a breeze for our customers. Schedule heating system installation today!
Emergency HVAC Services in Blue Ash, OH
When your HVAC system gives out, you need a reliable, local HVAC contractor to get the problem solved.  At Blue Ash Furnace & Air Conditioning, we understand just how unexpectedly your home heating and cooling equipment can breakdown. As part of our Customer Satisfaction Guarantee, we make ourselves readily available after regular business hours, on holidays, and on weekends, when other HVAC contractors are closed for business. We're here for you 24/7, 365! If your furnace isn't heating, or your A/C isn't cooling, don't live in discomfort a minute longer. Call your local experts in Blue Ash, OH, today!
Need Emergency Services?
We make ourselves readily available after regular business hours, on holidays, and on weekends when other HVAC contractors are closed for business. We're here for you 24/7, 365!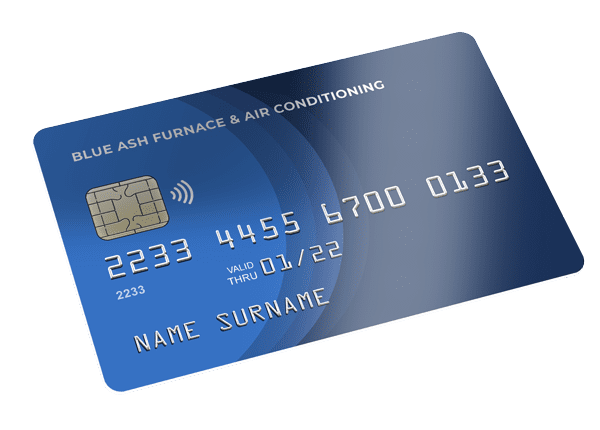 Get It Today with HVAC Financing
If you're looking for financial assistance in upgrading your home's HVAC system or covering the cost of repairs, we encourage you to consider our financing options! Blue Ash Furnace & Air Conditioning has joined forces with Wells Fargo Bank to make a credit card available to help our customers. We also offer special online deals on our HVAC services in Blue Ash, OH.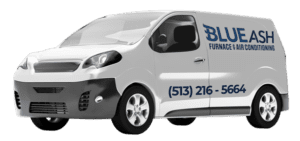 Affordable. Accurate. Advanced
Choose Blue Ash Furnace & Air Conditioning
We offer the highest quality services and cutting-edge products at the most competitive price rates in the local market, with convenient financing options and online deals with customer satisfaction guaranteed, we hope you realize that we want what's best for your home, as our valued customer. We've always held firmly to the belief that good business must be a win-win for all.
Experienced Technicians
The men and women who wear our badge are NATE-Certified with years of hands-on experience.
Friendly Customer Support