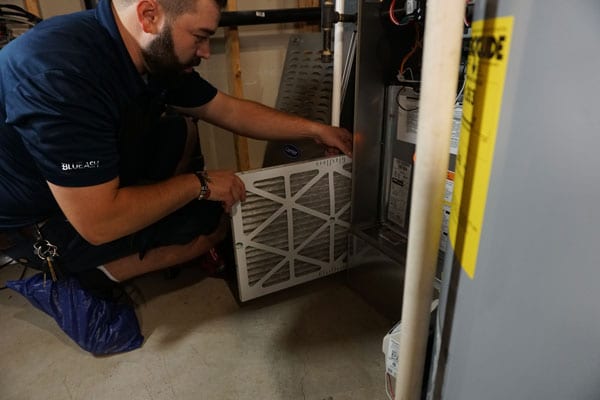 Affordable Indoor Air Quality Solutions in Blue Ash, OH
Floating around in the average dwelling in Ohio, studies are pinpointing pollutants such as lead, fire-retardants, aerosol, asbestos, formaldehyde, carbon monoxide, radon, and other toxic gases, on top of the more organic toxins like mold, dust, mildew, dirt, and smoke. Even volatile chemicals used often in all sorts of household cleaners are far more common than most people realize. In addition to that stuff, there are also organic particles that can become airborne.
Because Ohioans spend an average of 90 percent of their day indoors and because most homes are sealed airtight specifically to keep treated air from escaping, these toxic forms of pollution aren't ever able to escape. As such, government health officials are working to raise awareness to educate people about Indoor Air Pollution, as it's an important health issue that affects each of us in more ways than we'd ever considered.
Because Indoor Air Quality goes hand-in-hand with HVAC, we suggest homeowners give this topic careful consideration. It impacts the health, mood, well-being, energy levels of ourselves and everyone else in our homes. Check out the variety of products and services we have available today!
Blue Ash Furnace & Air Conditioning
Breathing Cleaner Air in Your Home
At Blue Ash Furnace & Air Conditioning, we aim to provide homeowners with not only superior comfort systems and services at competitive prices, but also we strive to help our customers maintain healthy and clean Indoor Air Quality in conjunction with their HVAC equipment.
If you're not familiar with Indoor Air Quality, here are a few Indoor Air Quality frequently asked questions:

What is Indoor Air Quality?
Officials define Indoor Air Quality as "the quality of air inside a dwelling or building, especially as it concerns the comfort, health, and well-being of the individuals within." Homeowners who address, reduce and eliminate pollutants in their home's air supply lessen the risk of health problems substantially.
Nevertheless, the main concern experts have with a lot of the common types of indoor air pollution is that a lot of the health problems they cause aren't necessarily obvious immediately after someone is exposed to them. Sometimes, it can even take years before serious health issues become noticeable. A homeowner needs to ask: "What types of toxins are floating around in the air I am breathing in my home?"

HOW SERIOUS IS INDOOR AIR QUALITY?
As experts suggest, the breathing conditions in our homes have a major impact on our health and overall well-being as well as the health and well being of our loved ones. With Americans spending most of their time indoors, the importance of indoor air quality is even more critical. And yet they say the average home often has at least one form of pollution, whether it be from smoke or cleaning supplies or cosmetics.
Things like aerosol, carbon monoxide, radon, dust, lead, mold, mildew, chemicals, bacteria and other toxic particles easily become trapped in our air supply. The usual symptoms of exposure, although not immediate all the time, include allergies, asthma, headaches, fatigue and other breathing problems. Then there's irritation of the eyes, skin, throat and nose. On a more serious note, the more severe indoor pollutants can cause heart disease, cancer, respiratory problems and other grave long-term health conditions.

How to tell if I have an Indoor Air Quality problem?
If you are trying to determine if you have an air quality problem in your home, keep in mind that you can usually get an idea of the quality of air in a dwelling by looking closely at the health of everyone who resides within, those who have to breathe the air day in and day out. As such, if you or anyone else in your residence has been experiencing things like allergies, congestion, sneezing spells, shortness of breath, headaches, coughing, watery eyes or recurring nosebleeds, we suggest you have a closer look at your Indoor Air Quality.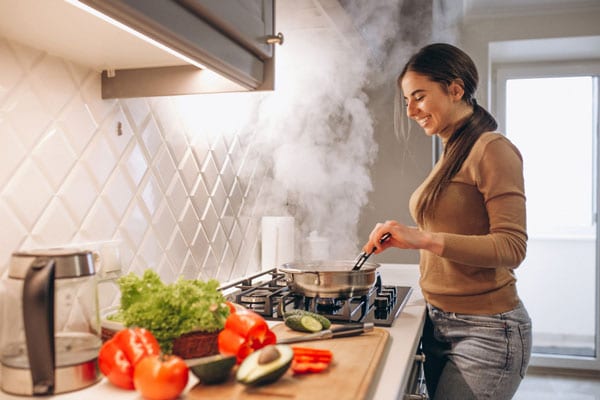 Blue Ash Furnace & Air Conditioning
We Can Improve Your Indoor Air Quality!
At Blue Ash Furnace & Air Conditioning, we realize how important it is to maintain the optimal indoor air quality in your home, as it directly impacts the health, energy levels, mood, safety, and well-being of you and your loved ones, whether you realize it or not. Because Indoor Air Quality is such a vital issue, we offer a wide range of options and affordable solutions for every type of need and budget. We also offer fast and easy financing for those looking to make payments.
In any case, we are honored to help the people of the Blue Ash, Ohio, area in keeping their indoor air quality clean, safe, and fresh for health and comfort. Using some of the most recent cutting-edge technology and innovative and highly convenient products at competitive price rates, our technicians are the most skilled in the field. Because we always guarantee customer satisfaction above all else and we strive to provide the best customer experience possible, you can't go wrong with having our team help you with your Indoor Air Quality concerns.

Featured Product: iWave-R
With technology installed in over 200,000 applications, iWave-R is the world's first self-cleaning, no maintenance needlepoint bi-polar ionization generator designed specifically for treating air in residential duct A/C systems. As the air flows past the iWave-R, positive and negative ions actively purify the supply air, killing mold, bacteria and viruses in the coil and living space.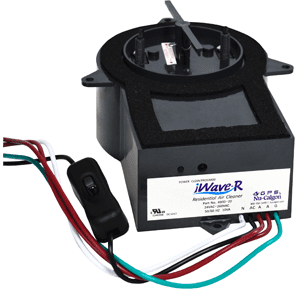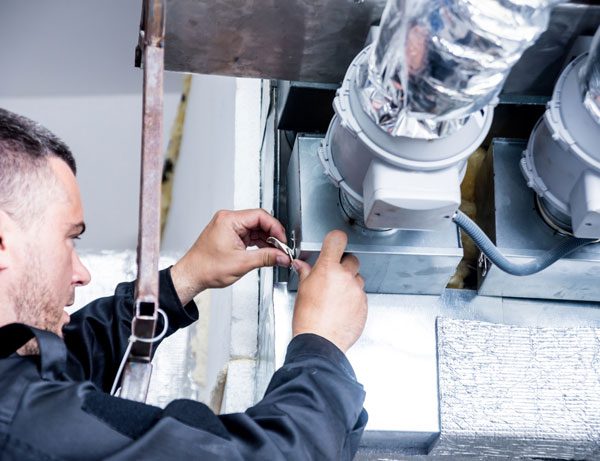 Duct Cleaning Services in Blue Ash, OH
Schedule a Duct Cleaning (Limited Availability)
Need your ducts cleaned? If your HVAC system utilizes air ducts to heat or cool your home, regular duct cleanings will reap many benefits, especially if you have pets. We have limited availability for our duct cleaning services, so give us a call to discuss your options! 
Need Emergency Services?
We make ourselves readily available after regular business hours, on holidays, and on weekends when other HVAC contractors are closed for business. We're here for you 24/7, 365!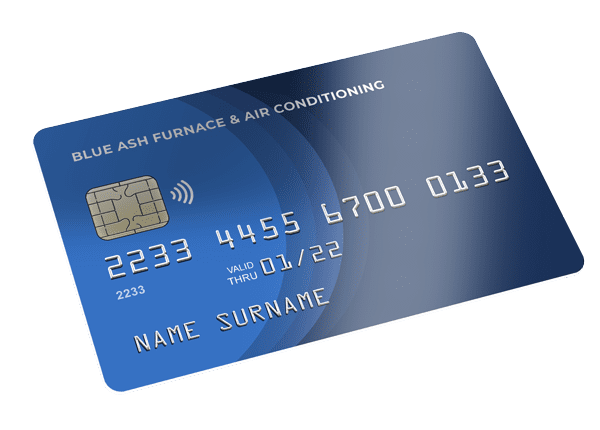 Get It Today with HVAC Financing
If you're looking for financial assistance in upgrading your home's HVAC system or covering the cost of repairs, we encourage you to consider our financing options! Blue Ash Furnace & Air Conditioning has joined forces with Wells Fargo Bank to make a credit card available to help our customers. We also offer special online deals on our HVAC services in Blue Ash, OH.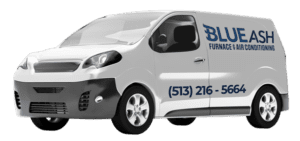 Affordable. Accurate. Advanced
Choose Blue Ash Furnace & Air Conditioning
We offer the highest quality services and cutting-edge products at the most competitive price rates in the local market, with convenient financing options and online deals with customer satisfaction guaranteed, we hope you realize that we want what's best for your home, as our valued customer. We've always held firmly to the belief that good business must be a win-win for all.
Experienced Technicians
The men and women who wear our badge are NATE-Certified with years of hands-on experience.
Friendly Customer Support